Canopy
The Myakka Canopy Walk is the most popular short trail in Myakka River State Park in Sarasota, one of Southwest Florida's largest state parks. It could be because it's very easy to find, is family-friendly, and has a well-defined footpath, nice and broad. It could be because of the Canopy Walk itself. Before everyone in Florida went nuts adding ziplines and canopy walks to their nature attractions, this was THE real deal, the first canopy walk in Florida. It was modeled after ones used by scientists in the rainforests of South America and provides both an intimate look at the live oak canopy and a sweeping panorama of the Myakka River basin from its 76 foot observation platform.
---
Bridge
The bridge is amazing. It was just windy enough to sway a bit under you feet,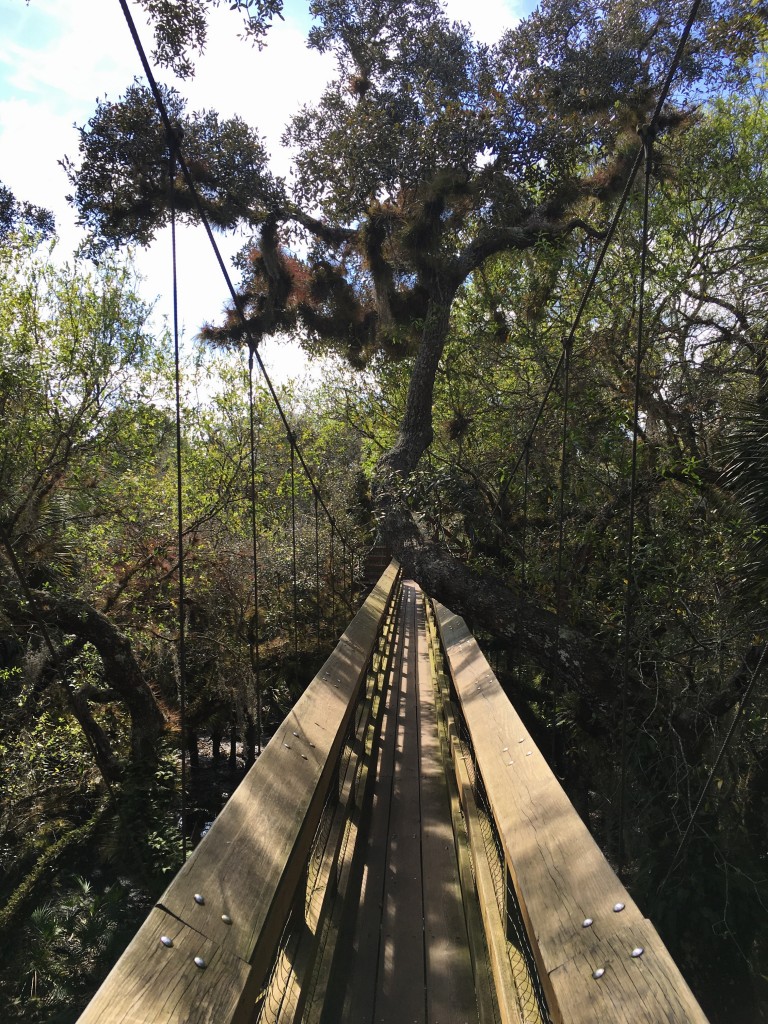 ---
Tower
Afraid of Heights?  Conquer your fears.